Designing a website for your company can be a daunting task. There are so many different options and decisions to make, not to mention the website design agency you need to hire. It's hard to know where to start, much less what questions you should be asking your website design agency.
Asking the right questions before beginning a website project will help you make informed decisions about who to hire (or fire) for website design and ensure that all the requirements of your website are met.
Before you start designing wireframes, contacting agencies, or shopping for hosting services, take some time to think about these 29 questions that will help you get started!
---
Why Should I Ask My Web Designer A Lot of Questions?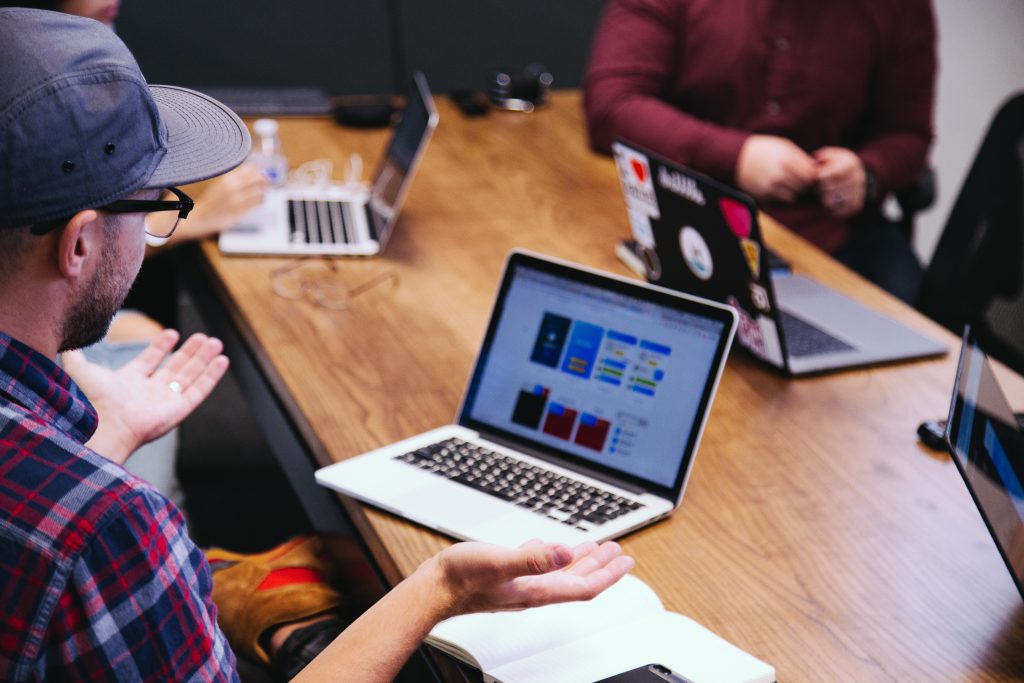 You should ask your website design agency a lot of questions for two reasons:
First, you need to make sure that they understand your business and what you are trying to accomplish with your website. It's important that the agency understands your brand, target market, and what makes your company unique.
Second, asking questions early on will help you make informed decisions about who to hire and what website design services they offer.
Designing a website can be difficult and time-consuming, so it's important that your website design agency has the appropriate experience for your project.
---
Ask Questions About The Agency's Experience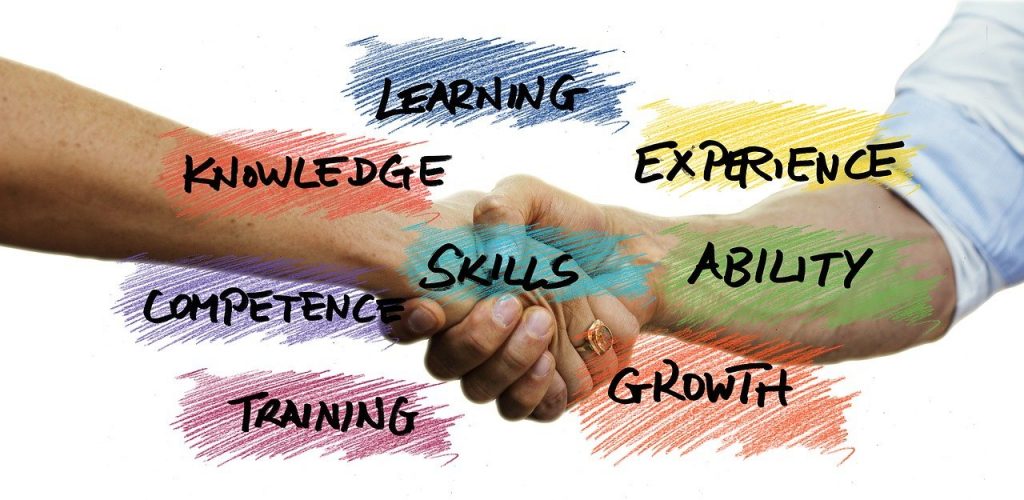 1. How long have you been designing websites?
The website design agency you work with should have the appropriate experience for your project and scale of business.
Find out exactly how much website design work they do and if their portfolio includes projects similar to what you want to be done on your website. You can also ask them about any specialties or certifications that might set them apart from other website design agencies.
2. Do you have experience with my industry or sector?
Even if the agency has been around a while, they might not be familiar with how to build a website for an industry that they have no experience in, especially if you're in a smaller business niche.
Even if your website is going to target multiple industries or audiences, it's important that the website design agency has experience working with companies similar to yours and can relate their website design process to how you do business.
That being said, website agencies often work with multiple website clients at once and can use different website designs for their portfolios depending on the industry they are focused on.
3. What types of website designs do you specialize in (e.g. e-commerce, corporate website, etc)?
Like we mentioned above, website design agencies often have a specialty.
If your website is going to be an e-commerce website or if you plan on having a lot of content and functionality on the website, make sure that the agency has experience building websites for companies like yours with similar needs.
4. Can you provide me with some examples of your work?
It's important that your website designer has experience building websites for companies similar to yours.
Even if they have a lot of website designs in their portfolio, take some time to look through them and make sure that there are examples of projects or website designs that are relevant to your industry.
5. What other website or marketing services do you offer?
As website design becomes more and more about marketing, website agencies have been expanding their services to include SEO consulting or social media management.
It's critical that you understand what the website design firm will do for your website in terms of generating leads from digital sources, like organic search traffic generated by Google or sponsored advertisements on Facebook.
---
Ask Questions About The Project And Process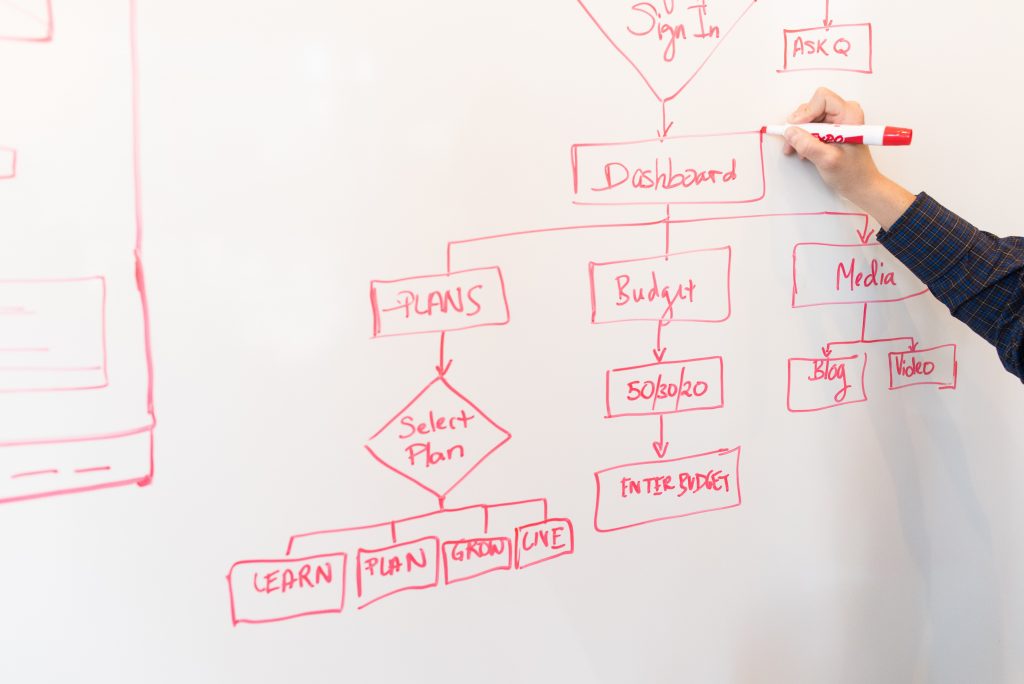 6. What is your design process?
While website design is a creative process, website agencies should have some sort of plan for how they will build and launch your website.
Ask the website agency about their typical website design process is to help determine their level of professionalism and structure.
7. Do you work in-house or outsource your projects?
In some cases, website agencies may outsource certain parts of the website design process, especially if it's a bigger website project.
This can be a concern for businesses that want complete control over their website and brand image, but outsourcing specific tasks to other companies doesn't necessarily mean they need to compromise on quality.
If you are concerned about a website agency outsourcing certain tasks, ask them how they keep their external partners accountable and what control they have over the quality of the website design.
8. What do you think are the most important elements of a website?
To create a website that is effective, website agencies need to know what their clients want.
Ask the website design agency you're considering about the most important elements of your website and why they think those will be useful to visitors or customers on your site. Do you agree? If not, it might not be a good fit.
9. How will your team communicate with me throughout the website design process?
The website design process can be a long one, especially for larger website projects.
For the website agency to meet your needs and deadlines, you need to feel comfortable with how they communicate with their clients throughout the website design process. This includes everything from initial kickoff meetings to daily or weekly status updates.
Ask the website design agency how they will communicate with you and if there is a project manager that you can directly contact with any questions or concerns.
10. How long will my website project (actually) take?
This question is difficult to answer, as website design projects can vary in length and complexity.
However, a good website design agency should be able to give you an estimate for how long the project will take from start to finish.
11. Can you integrate third-party apps, extensions, etc. to my website if needed?
Integrating third-party apps, like website chat extensions or social media plugins for Facebook comments, can be an easy way to add additional functionality and value to website visitors.
Asking the website design agency if they can integrate these products into your website is a good idea when it comes to keeping costs low while still maximizing potential benefits from digital channels.
12. What does your website quality assurance process look like upon launch?
Many website agencies have an extensive testing process that they go through before launching new websites into the wild. Ask website agencies about their website quality assurance process, especially if you want to be extra cautious before launching a website. This should be done before the website is launched.
It can be super embarrassing to brag about your new site on social media, and have friends message you that the "Sign-Up" button doesn't work!
13. Is it possible to renovate an existing site or do I need to start from scratch?
Renovating an existing website can be a viable option for companies with pre-existing content and images.
However, it's important to note that website redesign projects can often actually be more costly than new website design projects so you need to determine if the return on investment of renovating your website is worth the cost.
14. What content management system (CMS) will you build the site with?
Content management systems help make modern web development possible by providing tools and frameworks for quick, low/no-code site-building.
Ask the website design agency which CMS they will use to build your website and if it's something you are familiar with, as this can make or break how easy it is for you to edit website pages once launched. Popular content management systems are WordPress, Webflow, and Wix (they sure love their "W's").
---
Ask About Your Commitment to the Website Project
15. What do you need from our company before we can start the project?
Before diving into your website design project, the website agency will need certain information from you in order to get started.
This typically includes content (text and images), branding assets (like logos and colors), as well as your target audience and website goals.
16. Do I need to provide images or copy for the site?
Unless you have a large library of images and website copy, you will likely need to provide the website design agency with some assets.
This usually includes both high-resolution images as well as website copy (the text that appears on webpages).
You may even want to consider outsourcing website copywriting to a professional if you don't have the time or resources to do it yourself.
---
Ask Questions About Website Project Costs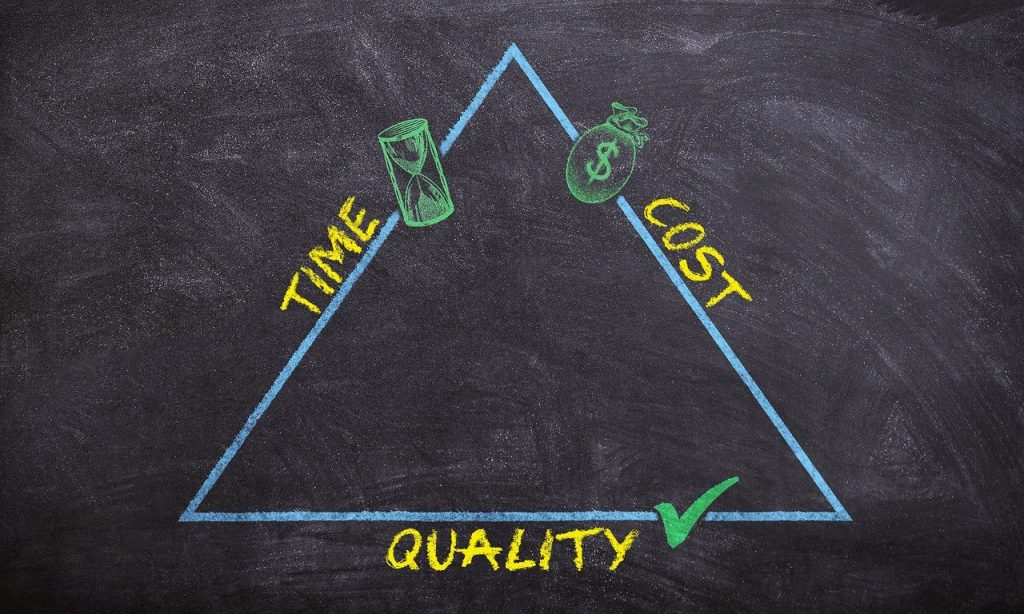 17. How did you come up with your pricing structure?
Website design agencies will often provide website packages with different website page counts, website traffic levels, and specific website features.
It's worth asking the website agency how they come up with their pricing structure to make sure you are getting a good deal for what you need.
18. What payment options do you offer?
Most website design agencies require a deposit upfront and the remainder of the project costs are paid once the website is completed. Others will offer retainer services on a contract basis.
Make sure to ask about payment options before starting any website design project.
19. Is there a limit to the number of pages or amount of material you can include with your website design services?
Some website design agencies do have a limit to the number of pages or amount of content that can be included in their website design services. If you have a complex or large website project, make sure to ask this question upfront.
20. What is included in my website project price and what does it cost if I need additional services like SEO or hosting?
Most website design projects include the cost of website hosting, but not all include website search engine optimization (SEO) services.
Make sure to ask about the additional costs for services like SEO and website hosting so you aren't surprised down the road.
---
Ask About Ongoing Maintenance After Your Website Project Ends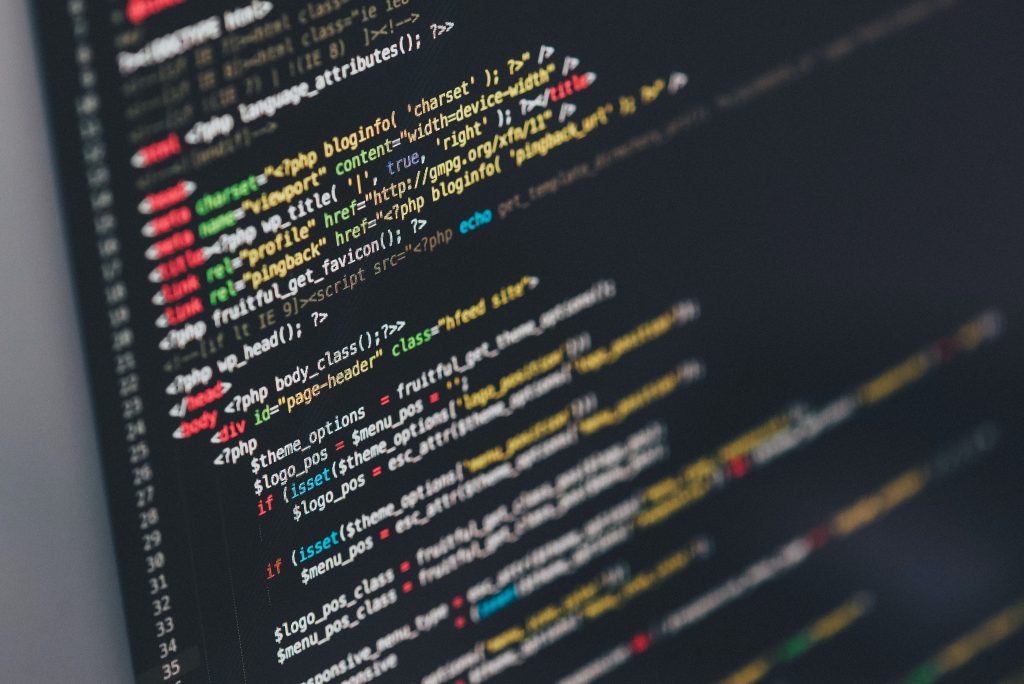 21. How do you handle website updates after the project is completed?
Once your website design project is completed, the website agency typically isn't responsible for website updates (unless you have a service agreement that includes this).
This means you will need to either update your website content yourself or hire someone else to do it for you. In many cases, the agency will also offer an hourly working rate to complete updates. Be sure to negotiate this ahead of time.
22. Will you provide any warranty or upkeep services after the project is done?
Depending on the website design agency's policy, some website design agencies may offer an extended warranty or upkeep services after your website is completed.
This typically includes website security reviews and website updates (like patches to fix bugs). You can negotiate this into your project cost during contract negotiations if you think it will be beneficial for you!
23. Can I contact you with any questions or concerns once my website goes live?
Most website design agencies will have a help or support line that you can contact with any website-related questions or concerns after your website goes live.
Make sure to ask about this before the project starts so you know who to turn to if something goes wrong!
24. What if I am not happy with the website design services you provide?
It's important to ask website design agencies what their website satisfaction guarantee policies are.
Many will offer a free project revision or refund your website costs if you aren't happy with the completed website, but it is still worth asking this question!
25. Do you offer any training or support for website owners?
Some website design agencies offer training or support to website owners after the website is completed.
This can include how to update plugins, change operating hours, or publish blogs. Make sure you ask about this during contract negotiations so it's included in your project cost if desired.
---
Ask Your Website Designer About Website Ownership, Hosting, and Security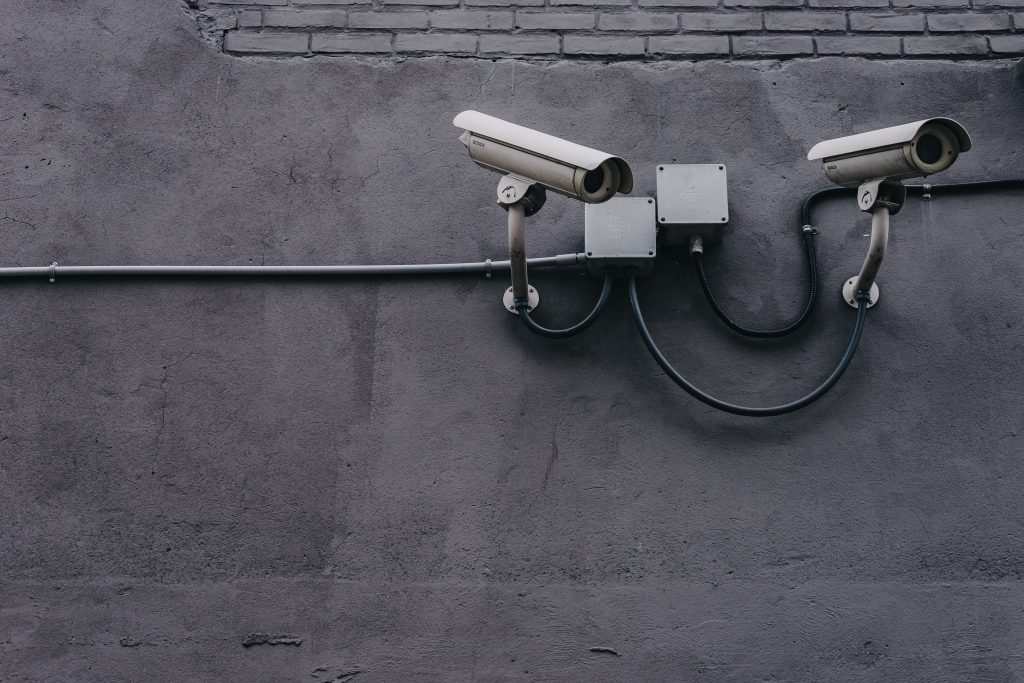 26. Who will own the intellectual property of the website? Code/fonts/design/domain/etc.?
This question is super important to ask about, as some website design agencies may throw in "the fine print" that they actually own the website's intellectual property after your project is completed.
This means if you ever want to switch to a different hosting company or marketing service, you may be stuck building a site from scratch or paying out thousands of dollars to "rebuy" your own site.
27. Is my website safe and secure?
This is another important question to ask, as website security breaches can be costly and damaging.
Make sure the website design agency you choose has a good reputation for website security and ask about their practices (like using SSL certificates or malware scanning). If you'd like to learn more about how we keep our sites secure and hacker-free, read our article on SSL setups!
28. What happens if my website gets hacked?
This is a scary question, but it's important to ask website design agencies what their plan is if your website does get hacked.
Some website designers will help you fix the website (at an additional cost) while others may not offer any support. Be sure to have this information before jumping into a project
29. What website hosting platform do you use?
It's important to ask website design agencies what website hosting platforms they use for website projects, as this can affect the speed and security of your website in the future.
(Hey, we would love to host your site for you, and promise it will be fast and secure.)
---
In Conclusion
We hope these website designer questions will help you feel confident with your website project going forward.
Remember, a website is an investment – and it's important to protect that investment throughout the process!
Save this list as a bookmark for when you are considering building your next website.
Looking for a website designer, or need a new website designed? Aland Cloud builds beautiful, fast WordPress websites, and you can get yours up and running in just a few minutes. We would love to chat about your project.