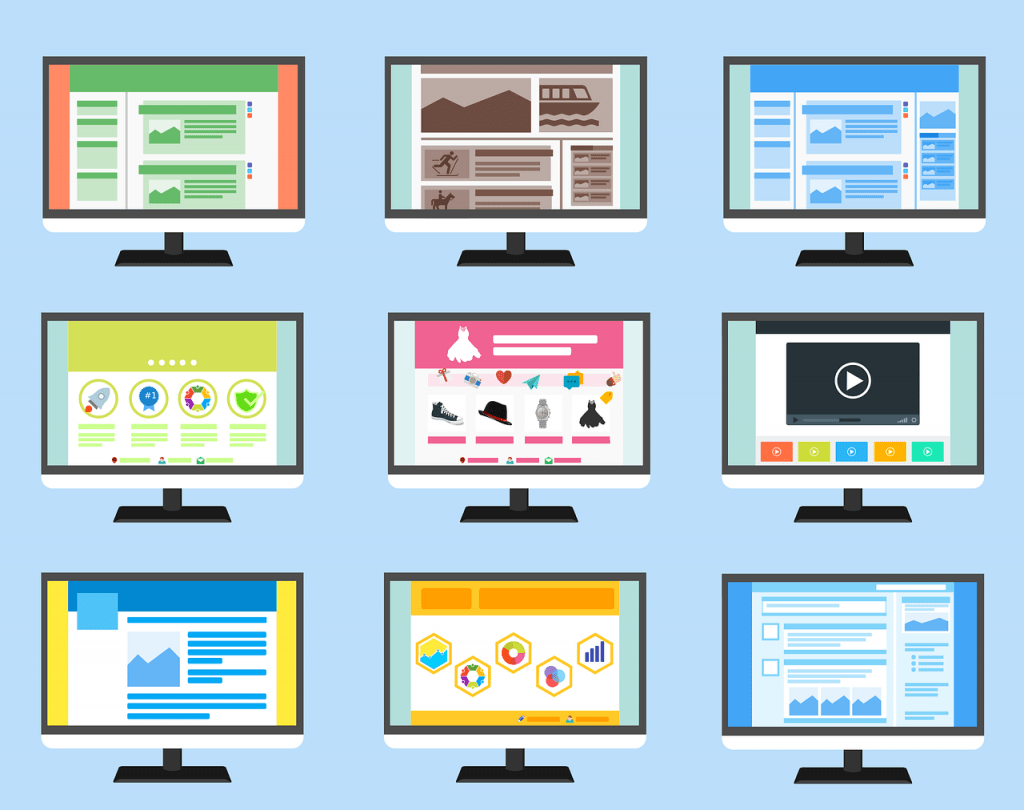 Plan on updating or refreshing your website design? One area a lot of business owners start with is finding the right website design package. But how do you know what should be included in a website design package?
The answer depends on the scope of your project. First, take some time to define what you want your new site to do for your business and how it will benefit customers. What's your budget like? What is the value of a customer who finds you through online channels? Do you need more traffic or better conversion rates? What's the best way to make a website that is simple for visitors to use?
Hint: We've covered this before in a previous post.
When you are getting a website designed, it is important to understand what should be included in your package. Many different elements go into website design, from the layout and typography to the functionality and graphic elements.
Before we get started, let's answer some basic questions:
What are web design packages?
Web design packages are bundles of services related to website building. Depending on the package you choose, your web designer will provide different types of support and deliverables. Some common elements include logo design, blog post content or even an e-commerce shop setup. The more work included in a package, the higher the price tag.
Why use a web design package?
Web design packages are a convenient way for you to get the website your business needs without having to worry about putting the time and effort into design and website development yourself. The package price includes all of the elements, from consultation and planning through coding and testing. And they make everything easy on you – just tell your web designer what kind of site you need, then sit back while they take care of the rest.
How much do web design packages cost?
If you're building a website for your small business, most web design packages can cost anywhere from $500 to $10,000, depending on the package you choose. The more elements your web designer includes in your package, the higher the price tag. If you're starting a new business and need help getting online with a basic website, look for an entry-level web design package that fit your budget – but beware. These super basic sites often are for temporary use only, and you'll find that you quickly outgrow them.
How to spot a bad web design package?
Just because you're getting a lot of services for your money doesn't mean you're getting a good web design package. Sometimes, businesses will skimp on important elements like website copywriting or user experience in order to keep the price down. Or they might include unnecessary extras that drive up the cost but don't actually provide any value for your business.
Before you sign on the dotted line, take a look at what's included in the package and how it will benefit your business. If something looks fishy, ask for clarification or walk away.
What should be included in a website design package?
Now that we know what to expect from a web design package, let's take a look at some of the most important elements that
In this article, we will discuss seven of the most important components of a website design package. Always ask your designer how they manage these pieces if you are planning your website project!
Web design basics – Layout, typography, & colour palette
Navigation and user experience
Functionality – Contact forms, e-commerce integration, social media links
Graphic elements – Logos, illustrations, photography
Copywriting – Website content, headlines, taglines
Hosting and domain name registration
Price!
Web design basics – Layout, typography, & colour palette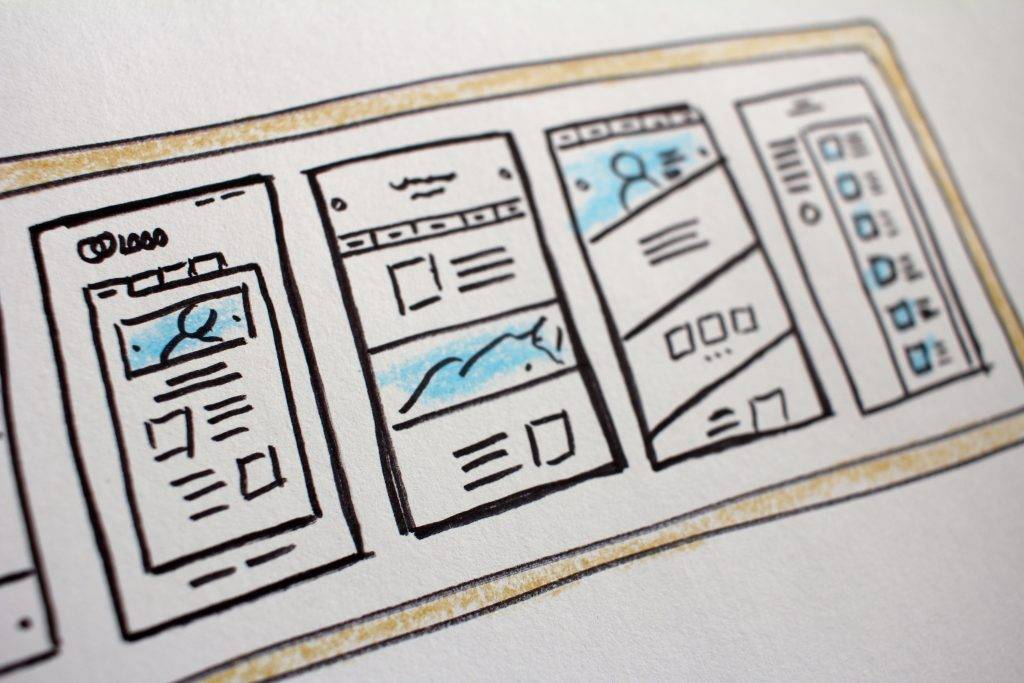 Let's be honest – the internet has been around quite a long time, and we have all learned to sniff out unprofessional sites quite quickly. If your website doesn't immediately check all the boxes that a user expects, they are likely to look elsewhere.
These days it is not enough to simply have an online presence. You need a website that looks good and works well, or you risk losing customers before they ever even find out who you are!
That's where your web designer comes in. A professional web designer will know how to include all the basic elements of good web design, and communicate them in your website package. They should always mention:
Layout
The arrangement of all the elements on a web page, including typography, images, and other graphics. Great layouts are both pleasing to the eye and easy to use, guiding visitors through the site in a logical way.
For more inspiration, check out HubSpot's annual list of great website designs.
Typography
The style and size of the text on a site. Websites often feature more than one typeface, with different fonts for headings or paragraphs. For example, you might use italics when quoting someone in an article but not elsewhere on your site (because it can be hard to read). Make sure your designer understands the tone and style of your brand, and choose fonts that reflect it.
Check out Google Fonts for more typography ideas. Bonus: Google fonts are usually very easy to install on websites, especially if you're using WordPress to build yours!
Colour palette
The colours you use on your website should also be cohesive with your branding. A good web designer will help you pick a colour palette that looks great and is easy to work with. Most design packages include at least three different colors, but some may offer more.
Need some colour inspiration? Services like Coolors allow you to generate a colour scheme for your website in just a few clicks.
Navigation and user experience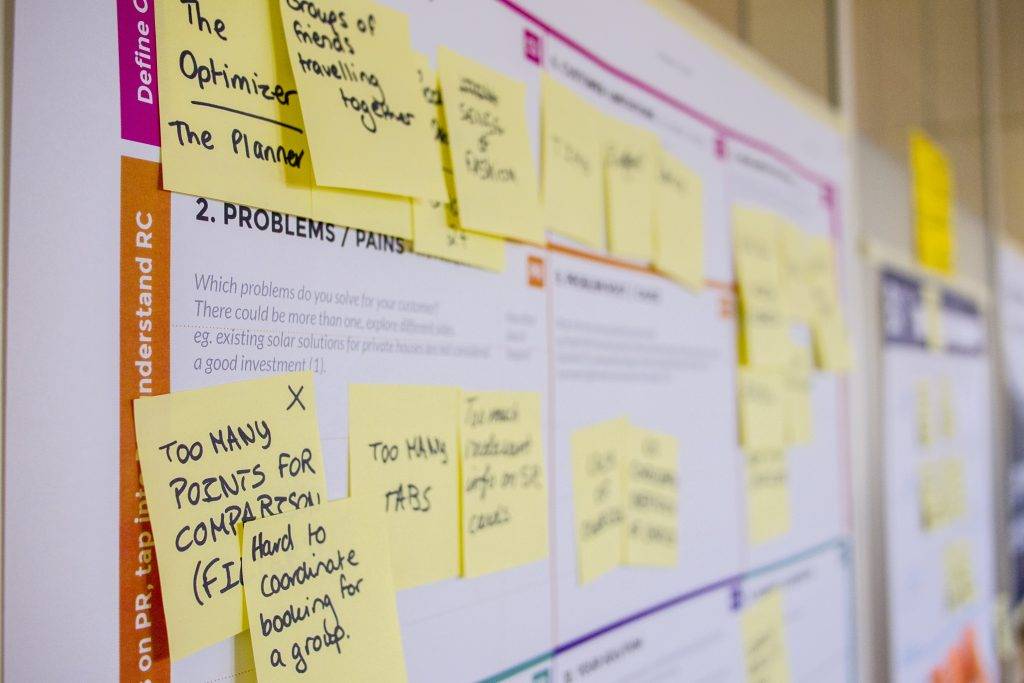 When you're shopping for a website design package, you'll want to make sure your designer has a good grasp of user experience (UX) and information architecture. These are the elements that make it easy for people to navigate through your site, find what they're looking for, and get back home again!
It's important not just because we all love an intuitive interface but also because Google takes user experience into account when ranking websites in search results.
Ask your designer how they plan to create a good user experience on your website and make sure it sounds like something you'd be happy with!
Functionality – Contact forms, e-commerce integration, social media links
What good is a beautiful website if it can't do anything? Make sure your designer knows how to integrate essential features like contact forms, e-commerce, and social media links into your design.
These functions should usually come as no-brainers, but it's always better to be safe than sorry. Ask your designer what they can do for you and how they plan to make your website work well.
Questions you might want to ask are:
How will I respond to leads that fill out forms?
How can users purchase my products or services?
Do I want users to be able to comment on or share blog posts on social media?
Think about the main functionality of your website and make sure it's included in the design package.
Graphic elements – logos, illustrations, photography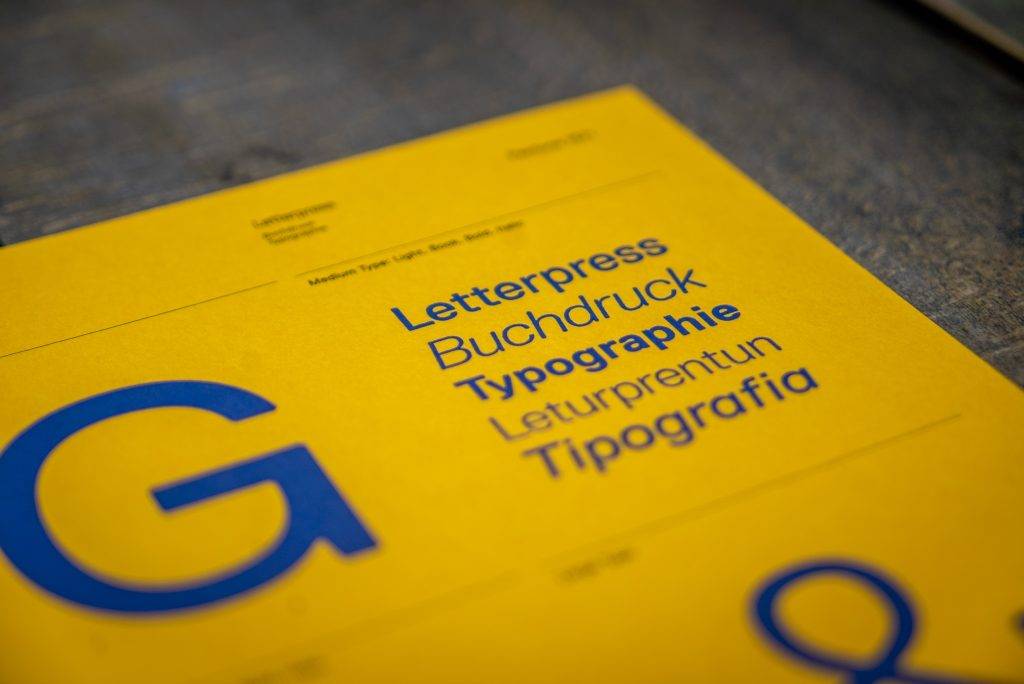 Do you need a brand refresh along with your new website, or do you have an existing brand your designer needs to incorporate?
A good web designer will know how to integrate all kinds of graphic elements into your site. Do you need your web design package to include:
Logo Design
You may have an existing logo, but is it suitable for all devices and layouts? In many cases, you will have to create multiple logo variations for square, horizontal, mobile, and desktop formats. Do you need black and white versions or vector images? These are great questions to ask your designer about committing to work with them.
Illustrations and photography
Do you need custom illustrations or photographs for your website? If so, make sure this is included in the design package. Some designers may charge extra if these are not part of their standard offering.
Similarly, you should check to see if there is stock photography available for use on your website. Many times, this can be a cost-effective way to add visuals without breaking the bank.
Copywriting – Website content, headlines, taglines
Great copywriting is hard, and it takes time. There is always a fine balance between writing too much and not enough, but the best copywriters know how to be succinct yet informative.
Copywriting is often overlooked in web design packages, but it's an essential element of any great site. The same goes for headlines and taglines!
If you're not a writer yourself (or if you don't have someone in-house), make sure your designer includes copywriting as part of the package. You can also hire a professional copywriter to write content for your website.
Some copywriting elements you should think about for your new website are:
Body content
What are the main points you want to communicate on your website? What is the story you want to tell?
Headlines
Are you using keyword-rich headlines for SEO purposes? Are they compelling and interesting enough to get users to read more?
Taglines
Do you need a catchy tagline for your business? Should it be short and sweet or longer with more detail?
Hosting and domain name registration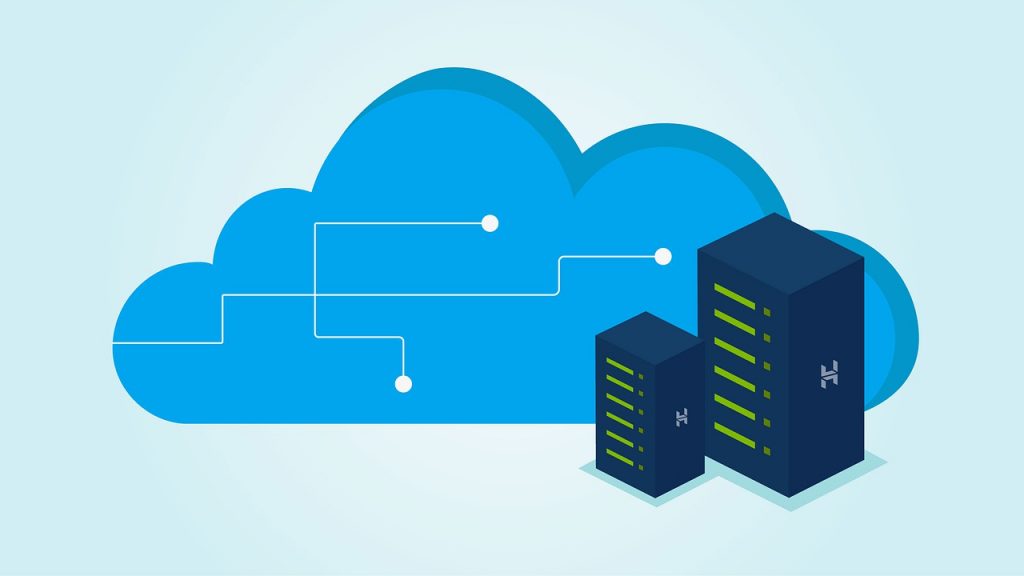 Handling hosting can often be a large pain point for business owners, as many website designers don't actually know how to set up hosting and domain name registrations. Does your package consider hosting at all?
We've got a great article on this as well.
Typically, your hosting will be managed by another provider (like GoDaddy, Bluehost, or WP Engine). Sites like these often manage the website hosting only, so you will still need to coordinate with your designer.
Pro Tip: Wouldn't it be great if you could find affordable web design packages that include hosting as well? Well – We've got you covered.
Website Design Package Prices
Of course, price is always a consideration when it comes to web design packages. How much should you expect to pay for a quality website design package?
And of course, price is always so subjective, but luckily there's always a website designer out there willing to work in your price range.
You may be able to find a super basic website package for as little as $500. If you are just starting out and even this is too much, you can always try building your own website for free.
Some websites for large businesses can cost thousands of dollars – but you can bet that all the bells and whistles will be included.
For most established small businesses, you can expect to pay around $2000-$4000 for a quality website design package. At this price point, you can expect to get a great-looking website that includes all the factors we've mentioned above.
For more complex or custom websites, you may need to pay more. But remember, a good website design package is an investment that will pay off in the long run.
Great websites are an absolute must to compete even offline these days, and are the best way to make a first impression on potential customers searching online.
How Much Does Aland Cloud Charge For A Website Design Package?
We know that negotiating with designers can be a pain. That's why we specialize in affordable web design packages that include all the features of a great site at an unbeatable price.
That's why we offer great website design packages to give your business everything it needs to succeed online.
In fact, you can get a custom-designed website designed and developed by experts starting at $1,999.
If you are looking for an affordable website design package that includes everything we've mentioned in this article, check out our contact page or give us a call!
We'll be happy to answer any questions and help you get started on your new website project.
Conclusion – Do your research!
No matter what your budget is, there's a website design package out there that will fit your needs. Website design packages can include everything from web design basics to hosting and domain name registration. If you're not sure what to look for in a website design package, make sure to consult with a designer or web development company. They'll be able to help you find the perfect package and answer any questions you have about website design.
Ready to get started with your own website?
Contact us today for a quote on website design or hosting.
We can build your business a custom WordPress website in just a few weeks for as little as $1,999. Let's work together!