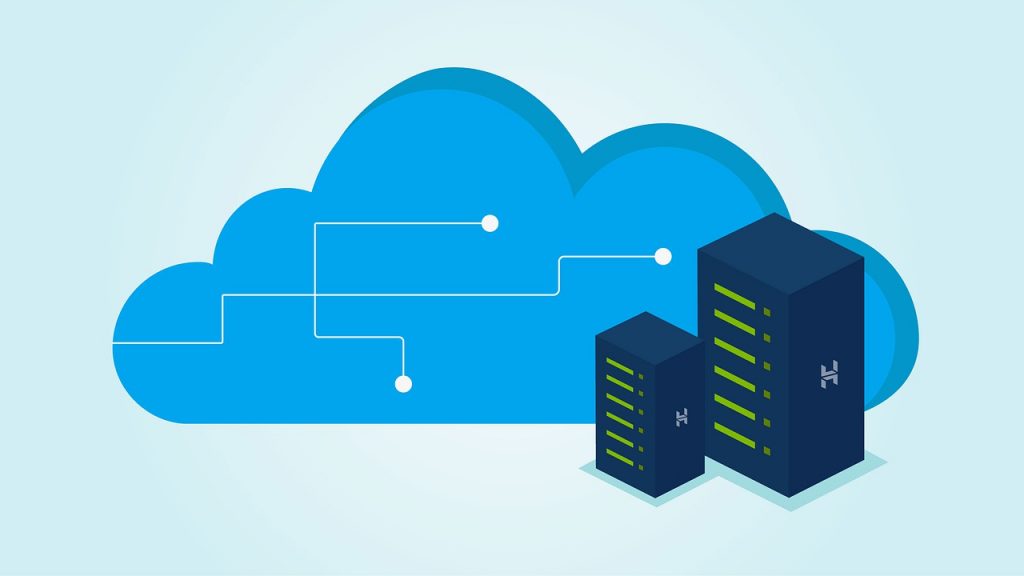 Have you thought about hosting a website for your small business or personal blog?
If you are thinking about hosting your new business' website, then this article is for you. Whether you are a beginner or not, it will give you an idea of what to expect in the future. We have created a list of tips that will help make hosting your own website easier, and we will answer some commonly asked questions about website hosting including:
What is web hosting?
Why You Need Website Hosting
Different Types of Web Hosting
What You Need to Host A Website
How to Choose the Right Plan For Your Website Hosting
How Much It Costs to Host a Website
---
What is web hosting?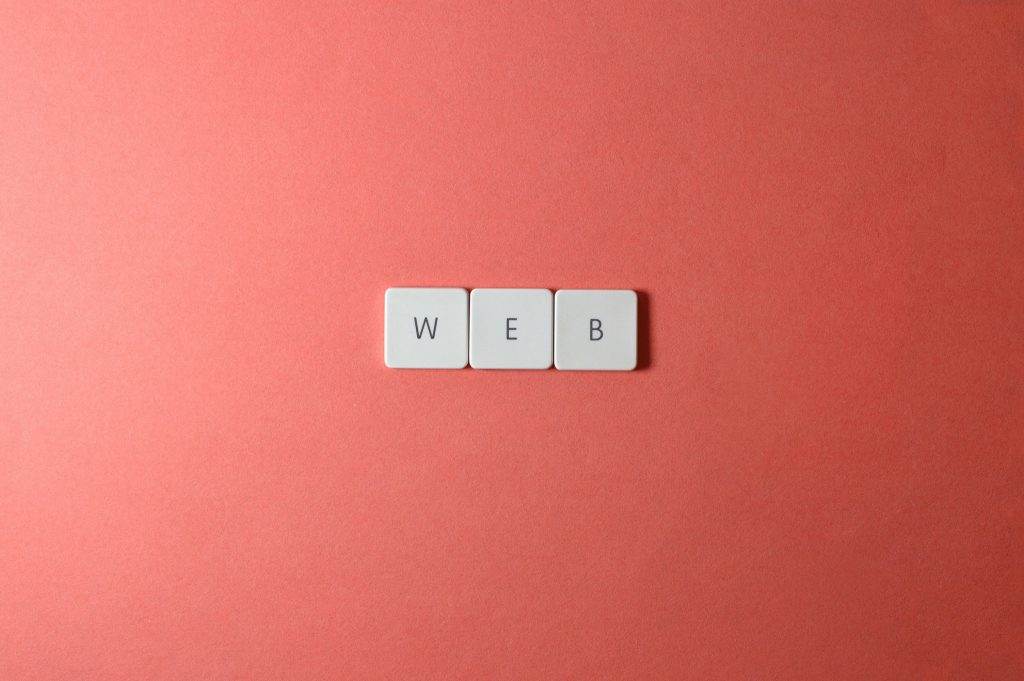 Web hosting is a service that allows individuals and businesses to host their website's files on the internet. This means that your website will be stored on a web server, which is provided by a web hosting company. When someone types in your domain name (i.e. mybusinessname.com), the web host's server will host your website for you.
Hosting your website can be done through many different providers, but not all of them are capable of hosting every site type. For this reason, it's best to use host companies who specialize in particular fields, such as photo hosting or WordPress hosting only. This ensures that you are able to host all of your content without any hassle or delay!
---
Why You Need Good Website Hosting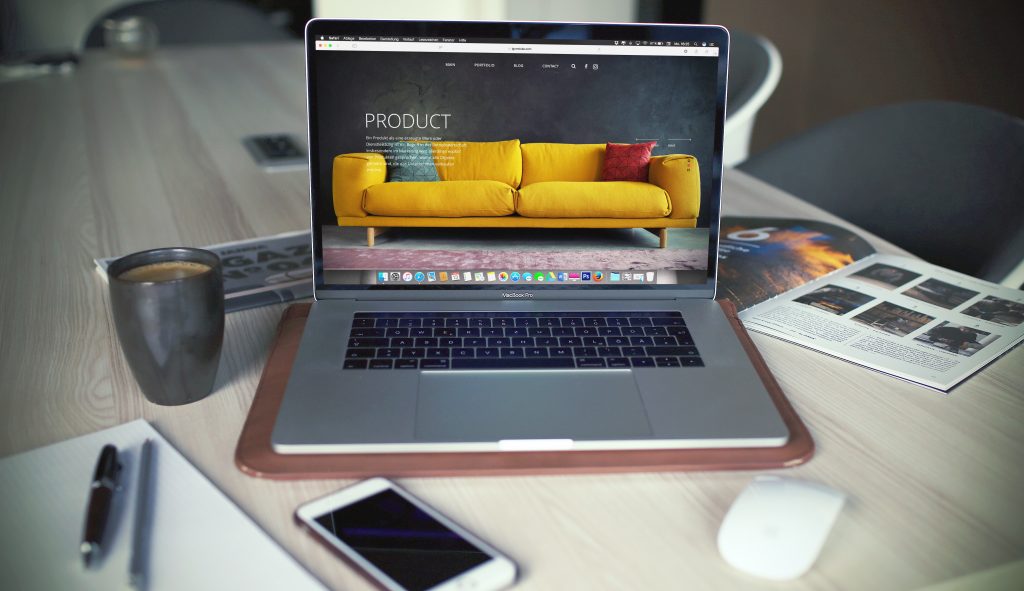 There are a few reasons why you need good website hosting. Not only does it ensure that your website loads quickly and doesn't go offline, but it also gives you peace of mind knowing that your site is in good hands. By choosing a hosting company that offers reliable and quality hosting services, you are able to focus on your business and not worry about the technical side of things.
Furthermore, website hosting is an essential part of any online marketing strategy. In order for potential customers to find your website, it needs to be hosted on a web server that is accessible via the internet. This is why many companies offer domain name services – so that your website can be found by anyone, anywhere in the world!
---
Different Types of Web Hosting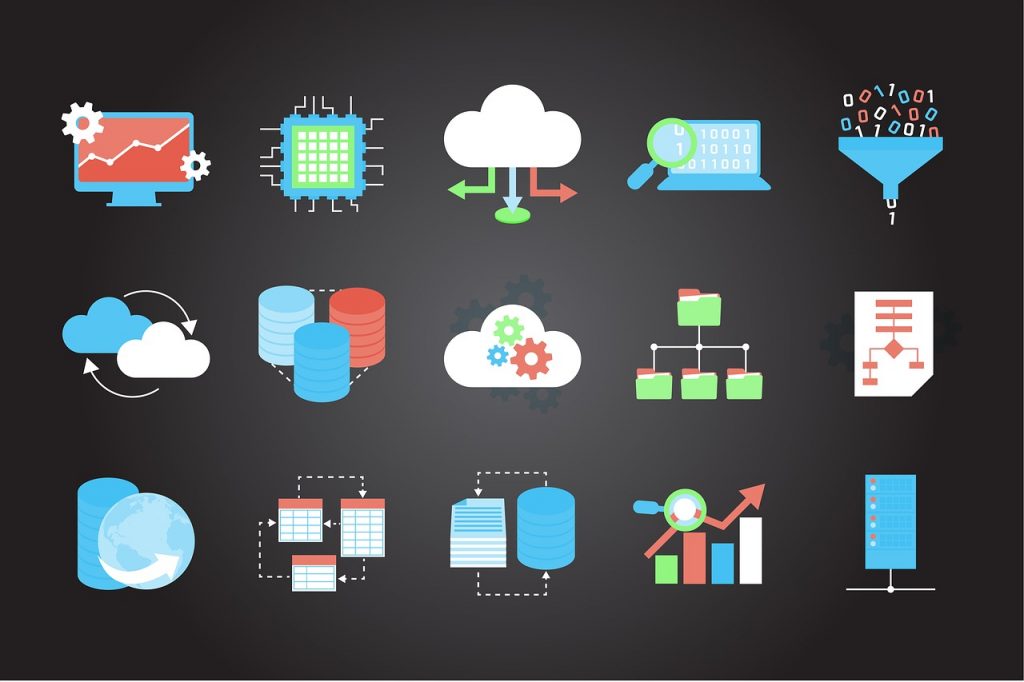 When you shop for website hosting services, you'll find there are a few standard types of hosting packages offered:
Shared Hosting
VPS Hosting
Dedicated Server Host
Managed WordPress Hosting
What is Shared Web Hosting?
This is when your personal blog or small business website shares an IP address with other websites. While this may seem like the cheapest option, it doesn't offer much security. Your host will also have to deal with any site that uses too many resources (bandwidth), which could slow down all sites on that server. Shared hosting can be a great option for small sites that don't get a lot of traffic.
What is VPS hosting?
This type of hosting gives you your own server, which means you have more control over the resources and security of your website. You will also have access to root privileges, which lets you install any software you want on your server. This type of hosting is a good option for medium to large sites that get a lot of traffic.
What is Dedicated Server Hosting?
This type of hosting gives you your own physical server, which means you have full control over the resources and security of your website. You will also have access to root privileges, which lets you install any software you want on your server. This type of hosting is a good option for large sites that get a lot of traffic and/or host high-volume applications such as eCommerce stores or databases.
What is Managed WordPress Hosting?
This type of hosting is specifically designed for WordPress websites. The host will take care of all the necessary updates and security measures for your site, so you don't have to worry about it. This is a great option for small business owners or bloggers who want a hassle-free hosting experience. If you prefer a more hands-off approach to working with your website – this is the plan for you.
The Key Takeaway:
The best choice will depend on the size and needs of your website, so it's important to do some research before choosing which one is your best fit.
---
What Do You Need to Host A Website in 2022?
Hosting a website in 2022 can (and should be) a very simple process. The easiest way to get started is to:
Buy a domain name
Select the right hosting provider and plan for your needs
Build your website!
Buying a Website Domain Name
When you host a website in 2022, the first step is to buy your domain name. Most people use their business or personal name as part of their URL (i.e. mybusinessname.com). You can also register other extensions such as .net and .org depending on what type of site you're building and which market you will serve. Some popular domain name services include:
After you purchase your domain name, it's recommended that you set up DNS for the new site. This tells other web servers where to point when they want to access content on your site. Don't worry – there are detailed guides available for this process on almost all domain sites.
Select the Right Hosting Plan
Now that you have your domain name, it's time to select a hosting plan. This is the company that will host your website on its web server. This is covered more in-depth in this article in a later section.
Once you have chosen a host, it's time to set up your account and get started building your website. This process will vary depending on the host you choose, but most hosts offer easy-to-use control panels with step-by-step instructions.
We would love to host your website and offer flexible pricing plans – check them out here.
Build Your Website!
Now that your host is set up, it's time to start building your site. There are many options for building a website, but we typically recommend WordPress as the standard for small business websites, due to its speed and support available.
WordPress is an easy-to-use content management system (CMS) that you can host on your own domain name. It also features built-in SEO tools and access to thousands of themes – all with one single installation! In fact – you can get a WordPress website up and running in less than 5 minutes!
This process or building a website will depend on the type of website you are hosting in 2022, but there are plenty of free or inexpensive tools available online to help you get started. You can read more about them here.
---
How to Choose the Right Plan For Your Website Hosting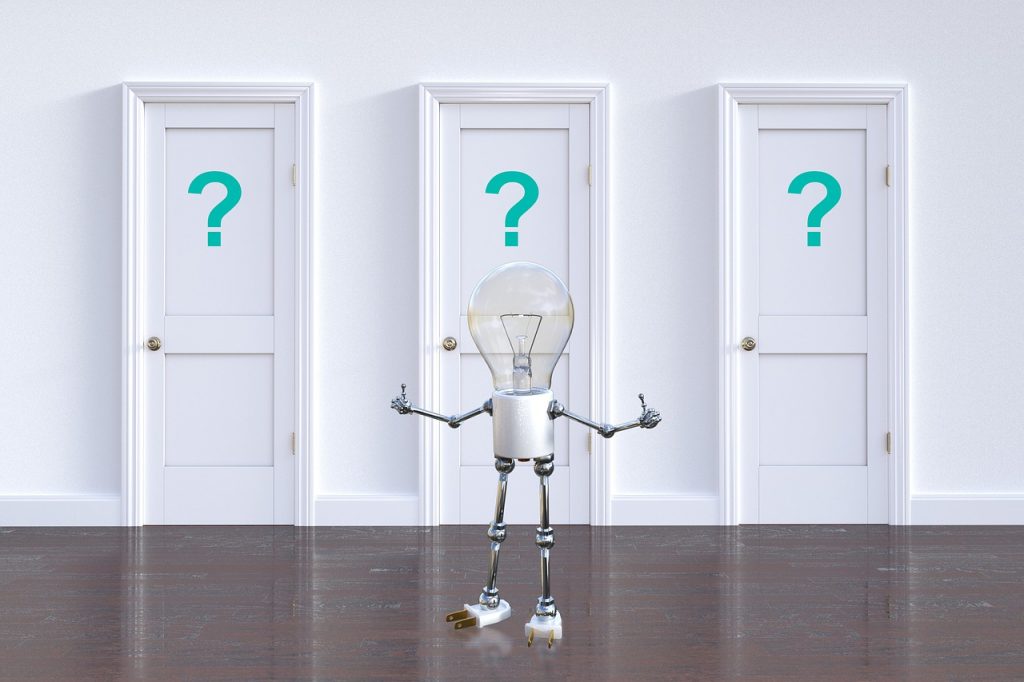 When selecting a host, be sure to consider:
The size of your site and traffic levels.
The size of your site and traffic levels are an important consideration when choosing a host. If you're running a small or local business and you "just need it to work", Managed WordPress Hosting is likely the best fit for you. If you're hosting an eCommerce store or other high-traffic sites, then Dedicated Server Hosting will probably serve your needs better with higher traffic volumes.
Your budget.
If your budget is limited, a shared host may be the best choice for you. If it's not a priority to spend much on hosting expenses, then Shared Hosting or WordPress Cloud Hosting might work well for you – but if money isn't an object and speed & performance are top-of-mind, consider something more robust like a Dedicated Server Host.
Uptime requirements.
The first thing you need to do is make sure your website is accessible at all times. The last thing you want visitors to see when they type in your address into their browser is a blank screen. Look for a hosting company with an uptime guarantee of 99.5 percent or more. If you only have a little website with little traffic, downtime is not as much of a concern (but still doesn't look good).
Security features.
An SSL certificate is required if you want to safeguard the security of your visitors and/or intend on handling credit card transactions online. An SSL certificate, which is now an important component in Google's ranking algorithm, helps you improve your Search Engine Optimization (SEO) position. Most hosting providers (like us) offer SSL certificates in their standard packages.
Speed and performance.
Your host must be able to quickly serve your website content, thus increasing page load speeds. This includes the actual web hosting performance (CPU, Memory & Storage) and also how well it's able to handle traffic spikes with burstable bandwidth for when you get your products featured on a popular blog or your site goes viral. Even Google has stated that page speed is a critical factor in ranking your website.
Scalability.
When considering your website's hosting requirements, don't forget about your future goals and prospects. Any good project or business venture has a point where the purchased hosting plan's capacity just begins to be insufficient. Make sure you pay attention to the provider's capabilities to improve and upgrade over time.
Customer Service.
Your host should have a team of knowledgeable and friendly customer service representatives who can answer your questions quickly. Before you decide on a hosting company, take the time to read reviews from other customers or speak with their existing clients to get an idea of how responsive they are when issues arise.
Website Backup Security and Frequency.
Since your host is responsible for keeping copies of your website content, it's vital that these backups are stored securely and encrypted to prevent unauthorized access.
Some hosting providers will perform regular automated daily backups while others may take weekly or monthly snapshots instead – you should also ask if they can restore from a specific time in case you make a mistake while editing, and break your site.
Your own technical proficiency.
It's very straightforward to create a website these days, thanks in large part to the Internet. Anyone, regardless of their skill level, may set up a website these days. Some website management activities will need more expertise. If you don't have the know-how to administer your server, hire someone with experience or use a fully managed hosted service that takes care of the technical aspects for you.
---
How Much Does It Cost to Host a Website in 2022?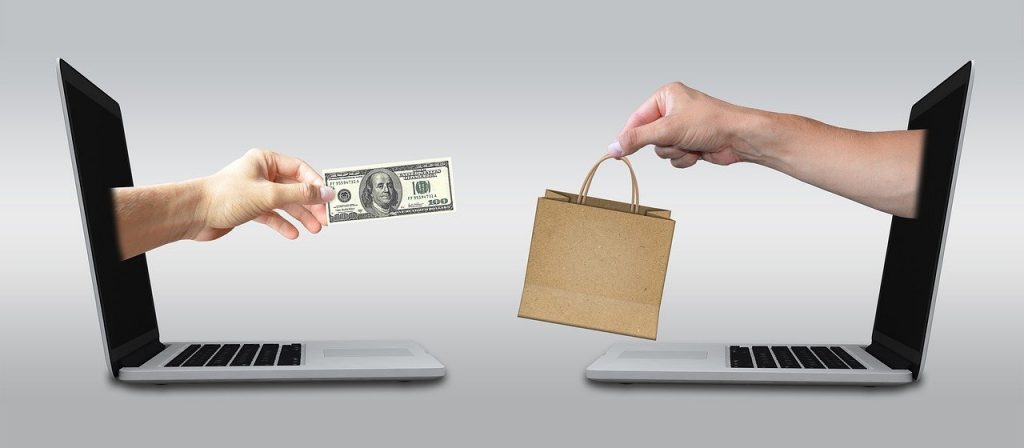 Keep in mind that the cost of affordable web hosting will be different based on your needs. If you have limited traffic or just need to host a small blog, shared hosting might work for you – but if performance and speed are top priorities, consider something more robust like dedicated hosting.
You may also need to spend money on other elements once you've started developing a website, such as website templates, software add-ons, and other services.
Depending on your needs, website hosting can cost as little as $3 a month, all the way into hundreds of dollars, depending on plan tiers and subscription length.
You can always compare our pricing options here.
Commonly Asked Questions About Website Hosting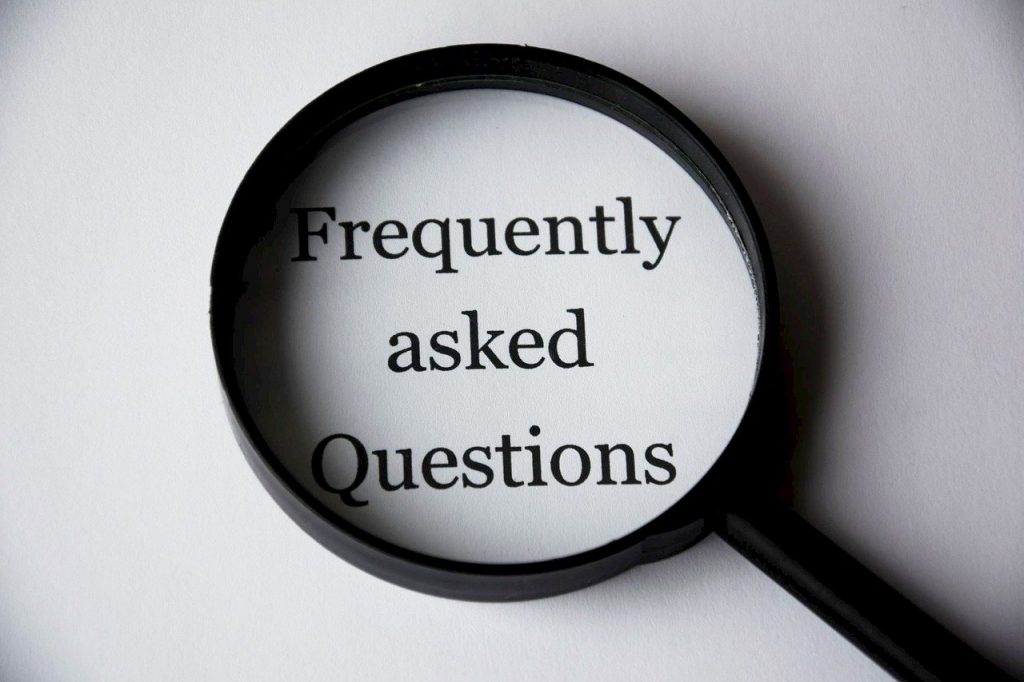 What's the difference between web hosting and web building services?
Web hosting is a service that provides storage space and bandwidth for websites. Web building services are tools that allow you to design, build, and host your website without any programming knowledge.
Can I buy a domain name and hosting from two companies?
Yes. You can host your website with us and also buy a domain name from another company to use with the hosting account that we provide for you.
Can I host my website on my local computer and later move it to a hosting provider?
Yes. You can host your website on a local computer and then move it to a hosting provider when you are ready to launch the site or scale up its functionality.
Be warned, however; hosting locally is a technical process only recommended for experienced developers, as it can also open up other website issues in the future.
Are there any free web host services?
Free web host providers give users limited storage space, bandwidth, email addresses, and other features for free as an introductory offer, but always be prepared for "the catch". Usually, when "free" services sound too good to be true, they are.
Can I host a website with one provider and then change it to another provider?
Yes. You can host your website with one provider and then change to another host as needed, but you should always make sure that no company locks or blocks your files when transferring them from one hosting platform to another.
In Conclusion
Hosting your website is not as complicated as it sounds. There are many options to choose from, so narrowing down the right one for you can be difficult.
It's important to know what hosting entails and how much it costs before making a decision on which plan will work best for you.
We offer an easy-to-use web hosting search tool that helps narrow down your choices by telling you exactly what each provider offers at different price points.
You can find out more about our Web Design services here or give us a call if you need help with any aspect of website design, development, marketing or SEO (search engine optimization). Contact Us Today!